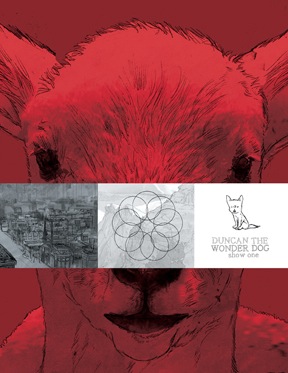 Duncan the Wonder Dog
, by Adam Hines. As the Beat reports:
"Named for the seminal woodcut artist who created some early American graphic novels, the prize is sponsored by the Penn State University Libraries and presented to the 'best graphic novel, fiction or non-fiction, published in the previous calendar year by a living U.S. citizen or resident.'"
Congrats to Adam! Looks like I gotta put another book on my must-read list!